Liposonix Little Rock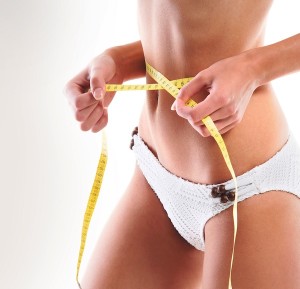 Little Rock Plastic Surgery is proud to be the first Plastic Surgery center in Arkansas to offer the highest level, noninvasive fat reduction device available: LIPOSONIX.
What is the Liposonix treatment?
The Liposonix treatment is a non-surgical, non-invasive fat reduction treatment that uses high-intensity focused ultrasound energy (HIFU) to permanently destroy fat cells.
How long have Liposonix treatments been available?
The Liposonix treatment has 10 years of research and testing behind its development. It has a well-defined safety profile during and after treatment with very good patient satisfaction. Treatments have been available in Europe, Japan and Canada for several years. It was available in the US starting in January 2012 after FDA approval.
How does it work?
The Liposonix treatment uses high-intensity focused ultrasound energy. It is the same energy source as diagnostic ultrasound, but it is designed to very precisely target specific areas with high energy to destroy fat cells.
How long is the treatment?
Typically a Liposonix treatment of the abdomen and flanks is completed in about one hour. This may vary depending on the treatment area and your specific needs.
How many treatments will I need?
The fat is permanently destroyed in just a single treatment.
Will this treatment leave saggy folds in my skin?
This is unlikely. The Liposonix treatment does not produce the saggy skin that you often find with surgical liposuction procedures.
Will the treatment leave an uneven or lumpy looking result?
Unlike many liposuction procedures, the Liposonix treatment produces smooth results due to its unique, advanced delivery technology. No cases of uneven or lumpy results have been reported.
Who can benefit from a Liposonix treatment?
The Liposonix treatment is ideal for active, healthy individuals who have at least 1 inch or 2.5 cm of fat to lose in their abdomen or flanks. It is non-invasive, so it is a great solution if you have stubborn fat but don't want to have surgery.
What parts of the body does the Liposonix procedure treat?
We encourage you to come in for a consultation with Dr. Spann to discuss the specific areas of the body that we treat here at our office.
What kind of results can I expect?
Although results vary, clinical studies have shown average waistline reduction was about one dress or pant size (1 inch or 2.5 cm reduction). Aesthetic outcomes have been very good for those that have maintained a healthy lifestyle after the procedure.
When do the results appear, and how long do they last?
Most people see maximum results in 8 to 12 weeks. This is how long it takes for the body to naturally metabolize the destroyed fat tissue. The targeted cells are permanently destroyed, but surrounding fat cells can grow – the best way to maintain your results is to maintain a healthy lifestyle.
What will I look like immediately after the procedure?
Since the treatment is non- invasive, there is little to no downtime, so you can resume your regular activities right away.
Does it hurt?
As with most aesthetic treatments, some patients may experience mild discomfort. During treatment, you may feel cold, prickling, tingling, warmth, mild discomfort, or pain. After treatment, you may have temporary redness, mild bruising, discomfort, and swelling. To increase your comfort, our staff will assess and determine what pain management, if any, is necessary for you.
Who performs the procedure?
Our staff has been properly trained on the Liposonix treatments. In this office the procedure is performed by our nurse after an evaluation by Dr. Spann.
Can I get a Liposonix treatment instead of liposuction?
The Liposonix treatment can help you lose one dress or pant size without surgery, but it won't produce the same dramatic fat reduction associated with surgical liposuction. Dr. Spann would be happy to discuss the different approaches with you during your consultation.
Can I get a Liposonix treatment if I've already had other procedures?
If you have had surgery or have scars in the treatment area, Liposonix may not be right for you. We encourage you to come in for a consultation so we can talk about your specific situation.
How much does the Liposonix procedure cost?
The cost depends on the area you're having treated. We encourage you to come in for a consultation at which point we can give you a more precise idea of the cost.
Is there a website I can go to learn more?