NON-SURGICAL PROCEDURE OPTIONS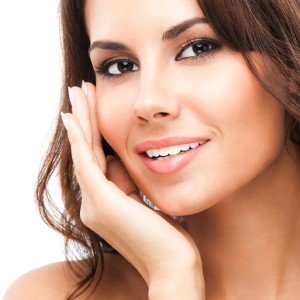 It is inevitable that over time, the effects of gravity, sun, pollution, stress, and time change our appearance in ways we could not have anticipated.  We begin to see the appearance of crow's feet around our eyes, frown lines around our mouth, sagging skin around our neck and jaws, age spots, and other signs that we are getting older.  As we age, our skin simply doesn't have that smooth, elastic glow that it used to have.  Fortunately, for most people these natural signs of aging are easily reversed with modern non-surgical cosmetic procedures.
Recent advances in non-surgical aesthetic treatments have made it possible for many people to achieve the appearance they would like even if they are not ready for or interested in plastic surgery.  Dr. Michael Spann at Little Rock Plastic Surgery makes it a priority to remain up-to-date on all the latest technological advances in non-surgical cosmetic procedures, and has the training, certifications, and experience to understand which cutting-edge treatments are right for you.  The non-surgical cosmetic procedures offered by Dr. Spann at Little Rock Plastic Surgery include:
WHY CHOOSE A NON-SURGICAL COSMETIC PROCEDURE?
Non-surgical cosmetic treatments are a fantastic way for patients to improve their appearance without the downtime, cost, and medical risks associated with more intensive plastic surgery options.  In a society often focused on achieving the most dramatic results in the shortest amount of time, these procedures are the perfect way to address most minor, but still troubling aesthetic problems.  The treatments offered by Dr. Spann are designed to reverse the natural signs of aging with very little post-treatment recovery time and in most cases can be performed in the doctor's office in less than one hour. Non-surgical aesthetic treatments are less expensive than surgical options, can be performed as outpatient procedures, and show immediate results.  What could be better than scheduling a treatment during your lunch hour, then returning to work looking fresh, youthful, and rejuvenated!
CONTACT LITTLE ROCK PLASTIC SURGERY
During your initial consultation, Dr. Spann will discuss all of the non-surgical options available to you, and will work with you to develop an individualized treatment plan designed to meet your specific aesthetic goals.  Dr. Spann is Board Certified by both the American Board of Plastic Surgery and the American Board of Surgery, has years of training and experience, and will use the latest technological advances in non-surgical techniques to achieve your goals and restore your youthful appearance and natural vigor.
If you are in interested in finding out more about our non-surgical procedures and whether they might be the right option for you, please contact Dr. Spann at Little Rock Plastic Surgery.  We look forward to speaking with you, and to scheduling your initial consultation with Dr. Spann at Little Rock Plastic Surgery.