FACIAL REJUVENATION OPTIONS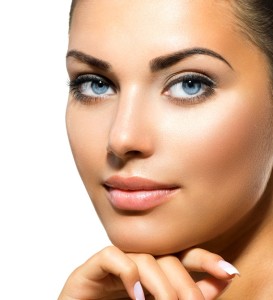 Our face is our most visible body part; it is the first thing people see when they look at us, and the first part of our body to show the unfortunate effects of aging.  So it should not come as any surprise to learn that in 2012, the majority of cosmetic surgery procedures (three out of five, in fact) were to correct facial imperfections.  Luckily, modern advances in cosmetic surgery have made it possible to correct the effects of aging with shorter recovery time and more natural and beautiful-looking results.
Dr. Michael Spann at Little Rock Plastic Surgery in Little Rock, Arkansas understands how important it is for you to be able to put "your best face forward" and will work with you to develop a customized, individual treatment plan to correct troubling aesthetic problems.  As a Board Certified Plastic Surgeon with extensive training and experience, Dr. Spann offers a wide range of options for facial cosmetic surgery:
WHY CHOOSE A FACIAL REJUVENATION PROCEDURE?
The skin on the face is very delicate and especially sensitive to the effects of gravity, stress, injury, sun, genetics, and pollution and other environmental factors.  The skin is primarily composed of two proteins—collagen and elastin—that together give the skin its smooth, supple, youthful appearance.  As we age, collagen and elastin levels decrease, making our skin less elastic and resilient and more susceptible to damage.  Sun and environmental factors dull and pigment skin that was formerly smooth and glowing, while repeated facial expressions and stress lead to wrinkles around the eyes and mouth.  If you have noticed these or other effects of time showing on your face, facial cosmetic surgery may be the solution for you.
Luckily, advancements in modern cosmetic surgery allow today's surgeons to correct these signs of aging.  Advanced surgical techniques enable a skilled surgeon like Dr. Spann to achieve beautiful and natural-looking results with significantly shorter recovery times and lower risk of surgical complications.  Because our facial skin is so delicate, it is critical that any surgical treatment plan take careful consideration of each individual's underlying facial structure and how even minute changes can impact the overall aesthetics of the face.  It is imperative, therefore, to select a surgeon who is extremely experienced, operates with exceptional skill and technique, and stays up-to-date on all technological advancements in the field of cosmetic surgery.  As such a surgeon, Dr. Spann is committed to helping men and women achieve their aesthetic goals and enhance their natural beauty safely and effectively.
CONTACT LITTLE ROCK PLASTIC SURGERY
Because your face is both so delicate and so important, it is critical to choose a skilled, experienced plastic surgeon who will handle your facial surgery with an exceptional level of precision and expertise.  Dr. Michael Spann is Board Certified by both the American Board of Plastic Surgery and the American Board of Surgery, and thus has the experience and training to ensure that your surgery will give you the natural-looking rejuvenation you seek.
During your initial consultation, Dr. Spann will review the range of options appropriate for you, develop a customized surgical plan, and thoroughly review all the risks and benefits associated with facial surgery.  If you are interested in exploring whether facial surgery might be the right option for you, please contact Dr. Spann at Little Rock Plastic Surgery to schedule your initial consultation today.